OVER16 MILLIONCOPIES SOLD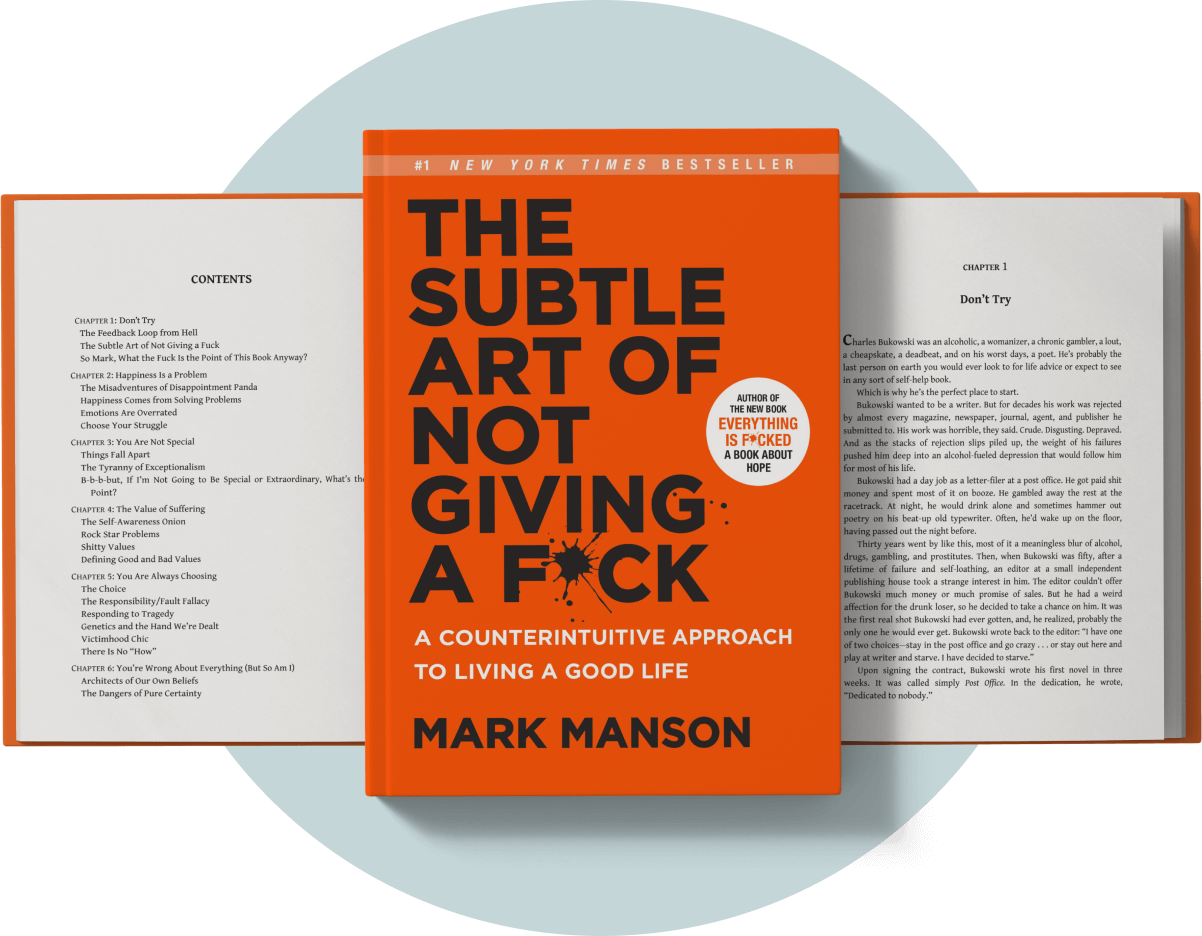 TRANSLATEDINTO65 LANGUAGES
Do You Give Too Many Fucks?
Not Anymore!
This breakout, mega bestseller is the self-help book for people who hate self-help. It's as much a pat on the back as a slap in the face. It's the first truly no BS guide to flourishing in a crazy, crazy world—a truly counterintuitive approach to living a good life.
Buy Your Copy of The Subtle Art of Not Giving a F*ck
Amazon
Barnes and Noble
Harper Collins
Apple Books
Audible
Not in the US?View International Editions
Download a Free Chapter of The Subtle Art of Not Giving a F*ck, My #1 New York Times Bestselling Book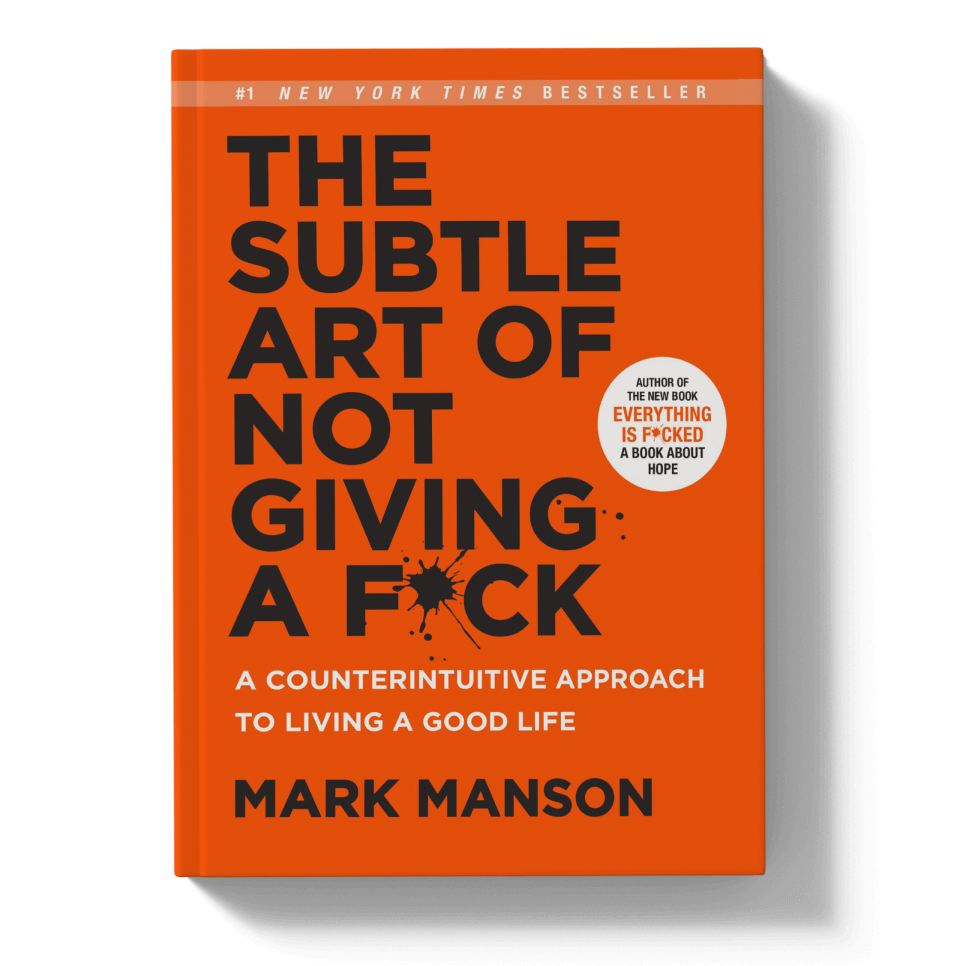 Learn how happiness is a problem, follow along the misadventures of Disappointment Panda—my very own kind of superhero—and discover what you truly want out of life in this free chapter from the mega bestseller.
Enter your email below to get the free chapter.
Your information is protected and I never spam, ever. You can view my privacy policy here.
What Smart People Are Saying
Praise for 'The Subtle Art'
Resilience, happiness and freedom come from
…