Download a Free Chapter of the Worldwide Mega-Bestseller Everyone Gives a F*ck About
Put your email below to instantly receive a chapter of The Subtle Art of Not Giving a F*ck in your inbox.
This Massive Worldwide Bestseller Will Rock Your Fucking Face Off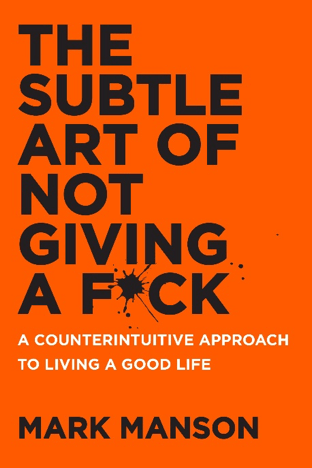 It's the self-help book for people who hate self-help. It's as much a pat on the back as a slap in the face. It's the first truly no BS guide to flourishing in a crazy, crazy world.
The Subtle Art of Not Giving a Fuck has taken the world by storm, selling almost 2 million copies in its first year alone. It's been #1 on the NYTimes Bestseller list. It's being translated into 25 languages. It's the book your mom dreams about when she makes a bubble bath at night.
Subtle Art presents an entirely new approach to personal development, from top to bottom. Life is not about getting rid of problems, it's about finding better problems. It's not about avoiding failure, it's about getting better at failure. It's not about knowing everything, but becoming more comfortable in not knowing anything.
The Subtle Art of Not Giving a F*ck is all about coming to terms with all of the inevitable unimportant …