Hard-Hitting Unapologetic Advice to Get the Most From Life
If you like my articles and books, you will love the Mark Manson Premium Subscription.
About 2/3 of this website is available for free. But the most transformative and life-changing content is reserved for premium subscribers.
Or read on to learn more.
I'm an independent writer. What that means is that I'm not under contract at a magazine or newspaper, I'm not beholden to some overbearing editor/publisher, and I'm certainly not whoring myself out to some big media conglomerate. This means I don't have to beg for airtime. It means I can't get canceled or censored or intimidated out of saying what needs to be said. I don't have to pitch a dozen article ideas just to get a thousand words printed somewhere where people will read it.
I write stuff. You read it. It's that simple.
Now, I'm very fortunate to be in this position. But it's also not an accident. I wasn't born on top of a pile of money. Daddy never bought me a Ferrari and I don't have some shady backdoor business like selling fentanyl to schoolchildren or, even worse, selling supplements on the internet.
I have you. My readers. People who love what I do enough that they're willing to help me keep doing it.
There's no middleman here. I write stuff you like. Then I say, "Uhh, hey, mind giving me enough money to like, pay my web hosting bill?" And then amazing people like you do. Because you're awesome and you like to see amazing, independently-published, no-bullshit content that enriches and improves your life. So you think to yourself, "Hey yeah, this guy Mark deserves a burrito," and then you give me enough money to go buy a burrito.
That's how it works, and that's kind of how it should work. I imagine.
But, this isn't a donation trip. No, I don't believe a writer should grovel for money. If you support me and my work, you should get something in return. And so I've put together a lot of amazing content for people who are willing to shell enough money to buy me a burrito each month. In fact, it's a hell of a lot of value for what you pay.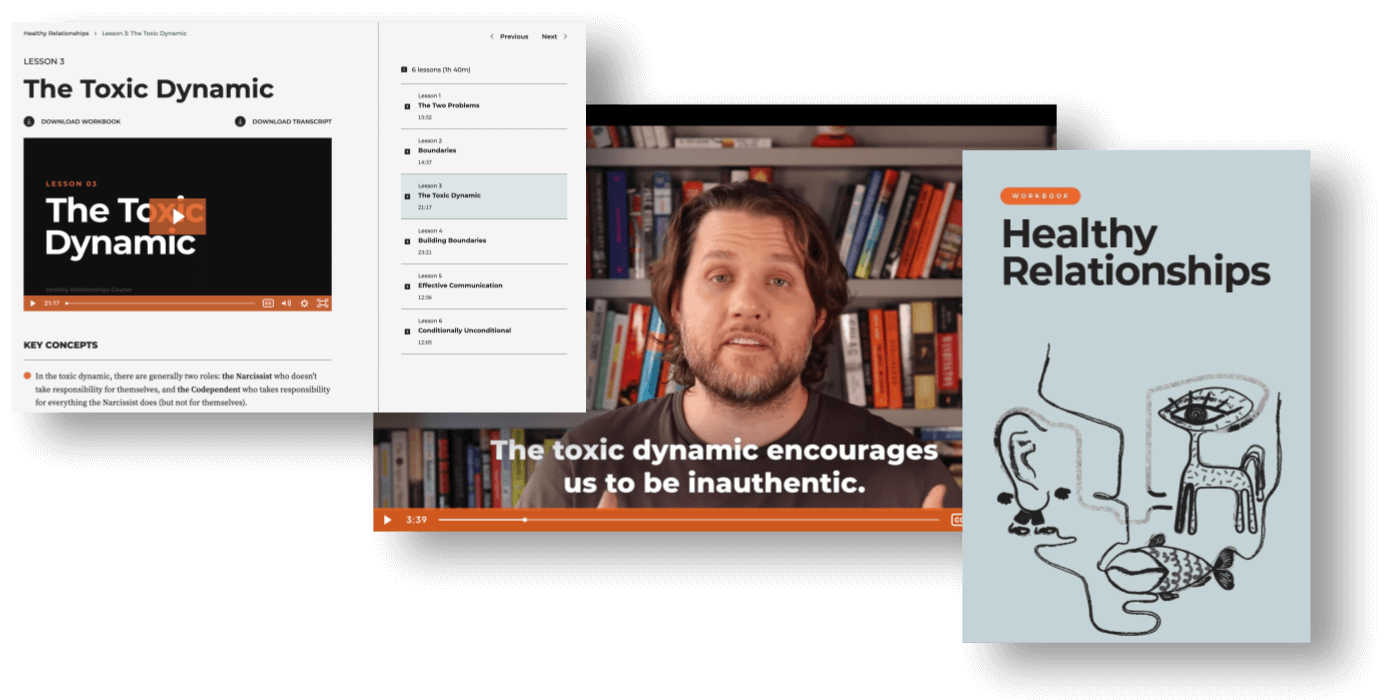 Become a Premium Subscriber and Get Access to
All the no-bullshit insights, new perspectives, and poop jokes I have to offer

You get instant access to all articles on the site, including the 40+ premium articles. These are generally deeper dives into topics I love to nerd out about—and they're just for premium subscribers. You can check out all the premium articles and read excerpts for free.

Improve your relationships, conquer your fears, and build a better life

The premium subscription includes 6 professionally-made, online video courses to help you develop the key skills that will make your life suck less, plus 3 bonus courses. All of them come with plenty of practical exercises and really pretty PDF workbooks.

Audio commentaries on my books

Go behind the scenes with me as I dive into the motivation, research, and writing process I use in my books. Commentaries include The Subtle Art of Not Giving a F*ck, Everything Is F*cked, and Models and each is between 1-2 hours long.

My ebook library

If the thought of diving deep into some of life's biggest, thorniest topics sounds like a great Tuesday night, well then, have I got just the thing for you. My ebooks cover everything from improving your relationships, becoming more self-disciplined, figuring out just who the hell you are, and much, much more.

Ask Mark Anything videos

Get full access to my video archive, with past Ask Mark Anything videos and webinar replays where I answer reader questions live, on the Mark Manson App.

Exclusive events and meet-ups

Like exclusive post-show meet-ups during my book tours.

One day I will buy a subscriber a free taco

I don't know who it will be, or where, or when, but hey, it could be you!
Signing up is risk-free
You can cancel at any time, easily

From within your profile or by sending me an email. If you cancel, you will have access for the rest of your paid-for period.

60-day moneyback guarantee

If you're not happy, you can ask for your money back for up to 2 months, no questions asked.
Your payment is safe and secure

Your payment is SSL-encrypted and we never store your payment details, not even for a second.

Awesome customer support

If you need anything, me and my staff will be happy to help.
So if you've ever liked or shared an article of mine. If you've ever read something and thought
"Holy cow turds, that's amazing!"
If something I've written has ever saved you from a headache, a divorce, or imminent death. Consider throwing me a few bucks.
That's all it is. A burrito to feed Mark and make Mark write more Mark things. It allows me to keep doing what I do best. And it keeps things simple.
No middleman. No bullshit.
Just me yammering on and you reading and (hopefully) liking it.
Frequently Asked Questions
Which payment methods and credit cards do you accept?
You can pay by credit card and PayPal. The following credit cards are accepted: Visa, MasterCard, American Express, JCB, Discover, and Diners Club.
Is my payment secure?
Yes, we take your security very seriously. The signup page (and the entire site) is encrypted with 128-bit SSL, meaning that any information you submit is secure.
None of your payment information ever touches our servers. If you pay by credit card, we never store your credit card number or your security code (CVV code). We only use a payment "token" (an order number generated by the payment processor) that allows us to complete the payment. If you pay by PayPal, the payment is handled entirely by PayPal.
What if I made a mistake or suddenly decide I hate you and want my money back?
You can ask for your money back up to 60 days after the transaction. I'll send it over, no questions asked, along with the salt of my tears. Please note that refunds are not given by default, but only on request.
Is this a recurring subscription?
Yes, you will be billed each month (if you choose the monthly subscription) or each year (if you choose the yearly subscription). You can cancel at any time, and if you cancel you retain full access to all content for the entire paid-for period.
When/how can I cancel my subscription?
You can cancel any time. There is a link in your member profile. Or you can email me and I'll get it done.
After you cancel, you have access to everything until the end of your paid-for period.
Will you be doing any special events or meet-ups for premium subscribers in the future?
Yes! I have done special meet-ups for premium subscribers in the past and will continue to do it in the future. Periodically, I travel for speaking engagements, readings, or media appearances. When in various major cities, I shoot emails to subscribers in that area and have a little meet-up.
What will the money be used for?
While the site may appear to be a humble personal blog on the surface, it has become its own beast. Five of us work on it full-time. The hosting bill for 1-2 million monthly readers including things like email servers, design, cyber security, storage, video hosting and so on, is well over six figures each year. So, yeah, if I want to continue to push the content here into deeper, more insightful places (and I do want to), then I'm going to need some help.