Below are lists of the best books to read based on hundreds of hours of reading and research. Some of them are critically acclaimed and you've probably heard of many of them before. Others are more obscure. But regardless, I think all of them are worth your time.
Enjoy.
The Best Books of All Time
The Best Nonfiction Books of All Time by Category
The Best Fiction Books of All Time by Category
My Book Reviews
Looking for a good book to read?
How about two? Check out my bestselling books, The Subtle Art of Not Giving a F*ck and Everything Is F*cked. Combined over 16 million sold!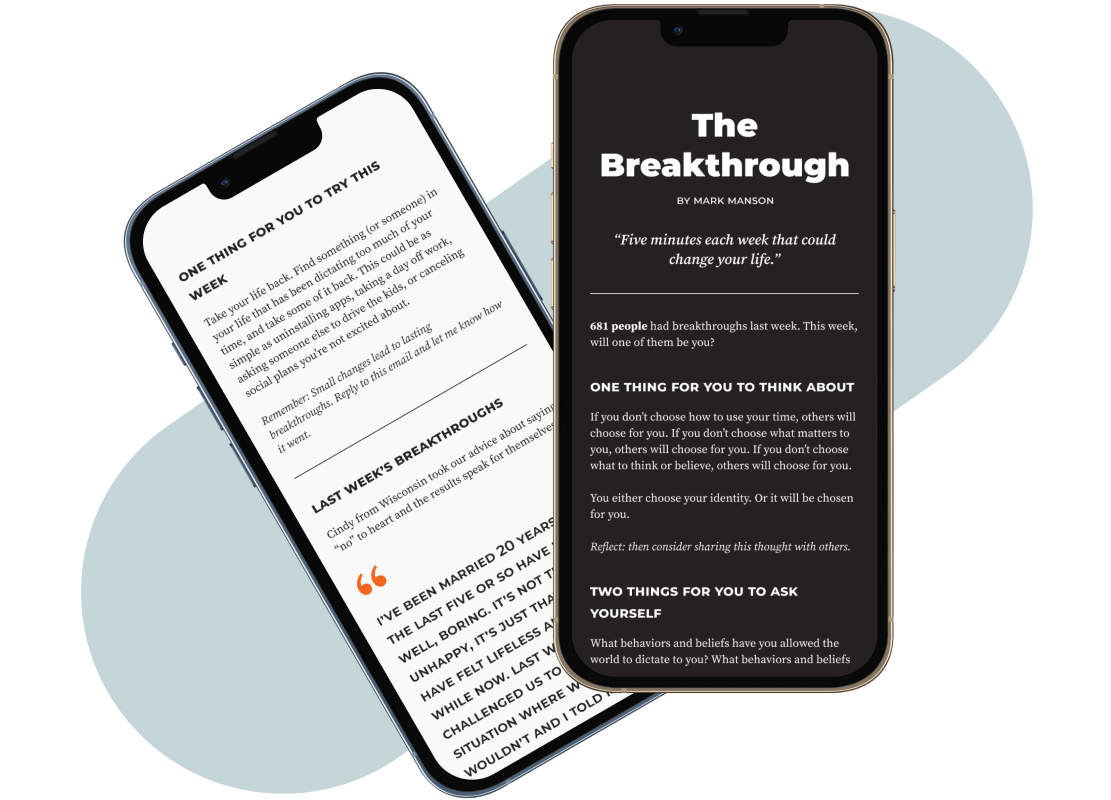 5 Minutes Each Week That Could Change Your Life
Enter your email address below to sign up for my free newsletter, The Breakthrough. Each week, you'll receive a few prompts and exercises designed to create your next breakthrough. No fluff, no filler, no BS. Just five minutes each week that could change your life.
Your information is protected and I never spam, ever. You can view my privacy policy here.